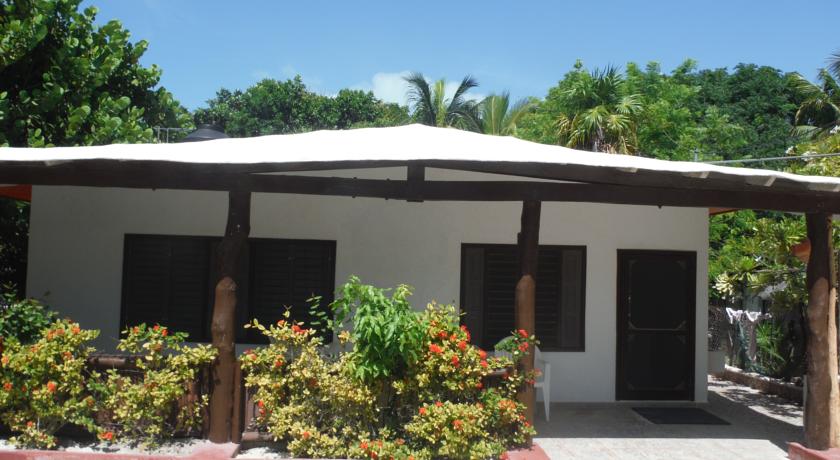 Victor's Fly Fishing Club Guest House is located in the Sian Ka'an Biosphere Reserve, UNESCO heritage site. The house is located in the small fisherman village of Punta Allen Mexico, about a 1.5 hour drive from Tulum Mexico, world-famous for the best fly fishing in Ascension Bay, spin fishing, Eco Tours Adventures, as well as for trolling fishing in Mexico.
This private guest house in Punta Allen is the perfect choice if you are looking for private accommodation near Tulum, where you can enjoy nature, go on a fishing trip or take an eco-tour to see wild dolphins, turtles, and with some luck even manatees and crocodiles. You can also snorkel in the most beautiful coral reef and end the day with a refreshing swim in the most cristal waters of the Caribbean at "El Blanquizal" a breathtaking natural swimming pool.
The two spacious rooms at Victor's Fly Fishing Club Guest House are equipped with en-suite bathrooms, fans and Air Conditioning . There is a lovely dining room and sitting room at the entrance of the house. You can also rest in a Mexican hammock and read your favourite book on the terrace of the house. Furthermore, this guest house in Sian Ka'an offers a fully equipped kitchen with all the utensils, purified water, stove and refrigerator.
You can either prepare your own meals or try some of the restaurants in the area where you can enjoy a delicious lobster, a variety of fish or some delicious tacos and local food.  Either if you are planning your holidays to visit Tulum, Ascension Bay or Sian Ka'an; Victor's Fly Fishing Club Guest House offers you a comfortable and affordable accommodation for you, your family and your friends.
[Please note that electricity is only available at this property from 11:00 am to 14:00 hours and from 19:00 hours to 24:00 hours. Solar power is available 24 hours and can be used for fans, lights and the fridge]